Centrally located just off the High Street in the lovely Regency town of Cheltenham and with members' parking available close by, Welcome Gym was launched in May 2017. Not only is the club easily accessible, it's also currently the cheapest in the area and offers amazing value for money with no compromise on the quality of its amenities. It also prides itself on being extremely inclusive and friendly, factors that may have contributed to the gym recently receiving the accolade of Cheltenham BID (Business Improvement District) Business of the Month.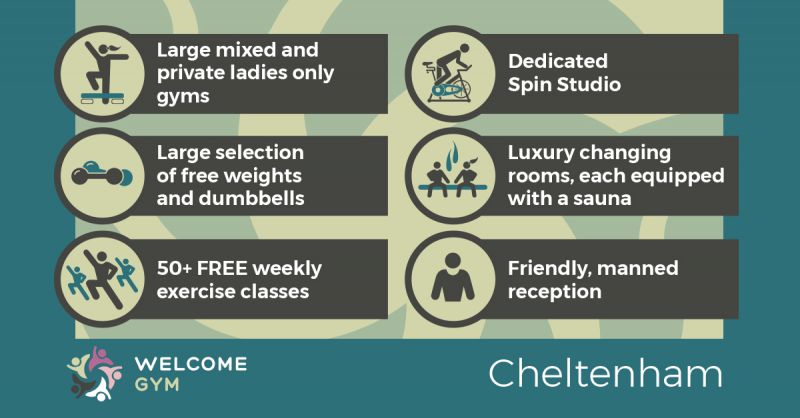 The club's excellent facilities include: -
• A Ladies Only Gym, popular with women who would prefer a little privacy when working out and a safe place to build confidence and self-esteem.
• A large, well equipped Mixed Gym with treadmills, cross trainers, bikes and rowers.
• A dedicated Spin Studio, where you can enjoy a fun and effective workout without getting wet or dodging traffic, as you might do cycling out of doors.
• A generous free weights area with a comprehensive selection of weights.
• 50+ instructor-led fitness workshops and classes every week, all included in the affordable monthly subscription.
• Luxury changing rooms, each equipped with a sauna.
• A therapy room, where Gloucestershire Body Fixers offer sports massage, acupuncture, hot stones treatments and nutritional advice, as well as other wellness-related services.
• A great team of well-qualified and approachable fitness instructors and personal trainers with the offer of a free ½ hour PTR taster session for every member.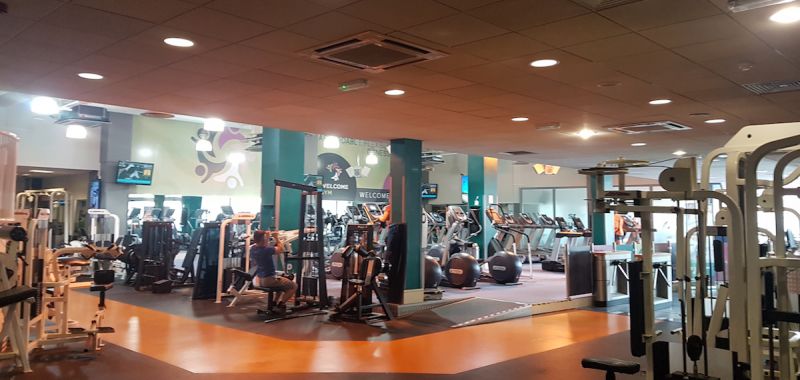 The team is led by Cheryl Parker, who has worked in the fitness industry for more than five years as a class instructor and personal trainer, progressing to become Assistant Manager and finally Business Manager from February 2018. She says, "I love my job because I get to work with an amazing group of fitness enthusiasts and a fantastic bunch of members, as well as getting the opportunity to stretch my wings and be innovative. I'm also really well supported in my role as an ambassador for Welcome Gym, whose aim is to provide a broad and engaging programme of fitness activities to benefit the community and to help people make healthier choices. "Friendly fitness" is not just our strapline; it's something we strive to convey every day."
Cheryl is ably assisted by Jordan Wilson, who is also a fully qualified trainer and who works at the gym as a fitness advisor and class instructor. They both share a passion for power lifting and will be competing together on 12th May 2019 at the BDFPA South West Full Power competition in Weston super Mare. Jordan is looking forward to a bright future for Welcome Gym, as he sees it improving month by month with the introduction of new equipment, innovative classes and a programme of regular refurbishment.
Most important of all are the club's members, who find Welcome Gym Cheltenham a congenial place to get fit, have fun and make friends. Member Clare Overybury thinks that "Welcome Gym is a great place to get fit with friendly, supportive staff and a lovely atmosphere". In short, it's a place that really lives up to its name!