The search for the Welcome Gym Member of The Year 2019 has begun, and we thought you'd be interested and maybe galvanised into nominating yourself or someone you know to win this accolade, if we updated you on some of last year's fantastic winners.
In 2018 our overall
Welcome Gym Group Member of the Year
was
Ben Dawson
from our
Cheltenham
club, who was diagnosed with leukaemia in 2014, aged only 27. This illness required life-saving but very aggressive treatment, which resulted in a number of extremely serious medical setbacks. Despite numerous health issues, Ben showed true grit and determination to recover his fitness, exercising at the gym several times a week between hospital appointments.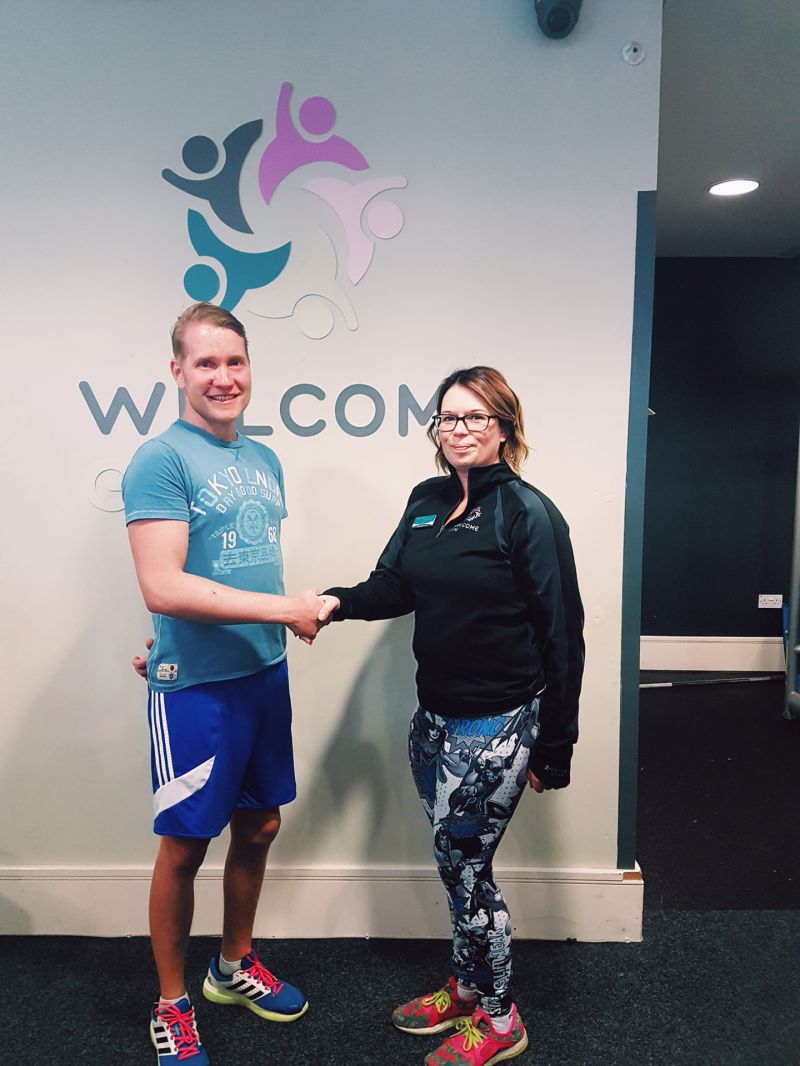 Nominated by his proud and supportive wife, Emilie, Ben was judged to be a worthy winner of the title of Welcome Gym Member of the Year 2018, and was awarded the prize of £600 in holiday vouchers, which he used towards a relaxing family holiday in Benidorm. This was so enjoyable that they're planning to go the same resort again this year. Ben also spent some of the Nike sports clothing vouchers worth £150, which he also won, on some smart new training kit and has a bit left over to use when he fancies a new look!
Ben and his family were extremely pleased that he was recognised at Welcome Gym's Member of the Year and he is still attending the gym regularly and expanding his training. Cheryl Parker, the club's Manager says, " Ben is a popular member of our gym and his optimism and sheer drive in fighting his way back to fitness are truly uplifting."
The other winners of the regional heats at the five Welcome Gym clubs in our chain all had inspirational stories about their fitness journeys.
Alex Churchyard
from
Southend
lost over 4 stone to look trim on his wedding day by "training hard with no excuses" with his PT, Terry Sheehan. He has maintained his weight loss and is working towards increasing muscle definition.
Sammy Collison
also joined the gym to get fit and lose weight, and earned the title of
Welcome Gym Maidstone's Member of the Year 2018
because of her hard work, perseverance and inspiration to others in achieving her goals. She's still attending the gym nearly every day and is now working towards completing a Level 2 and 3 combined Fitness instructor and Personal Trainer course with YMCA to become a fitness instructor herself – now that's real dedication!
Welcome Gym Chesham
's 2018 Member of the Year,
Julie Pawsey
underwent some major surgery this year and is now back at the gym training hard with her Personal Trainer, Jean Piggott. She still loves her training and immerses herself wholeheartedly in club life.
Don't forget that if you have (or if someone you know has) an inspirational story of hard work and life changing results in 2018/19 that you would like to share, why not enter our
Welcome Gym Member of the Year* Competition
via Facebook or Instagram? Last year's contest attracted a record 120 nominations across our five gyms – let's see if we can beat that in 2019!
*Member Of the Year Club and Group winners photos and personal stories will be promoted on our social media pages and on a winners blog.