My name is Harriet and I'm taking on the challenge of running the London Marathon on 28th April 2019. I've been a member of Welcome Gym for 10 years now and normally train around 3/4 times a week, doing a mixture of cardio and weights. I have been lucky enough to complete two marathons in 2016 and 2017, running for charity the first time and taking part in the second one just for "fun".
I've wanted to do the London Marathon for so many years now, so I finally decided to take the plunge and enter via a charity placement. I knew that I wanted to support a lesser known charity, so I was delighted when Whizz-Kidz offered me one of their places. Whizz-Kidz are a UK charity that provides disabled children with vital mobility equipment, so they can gain their independence. They also provide opportunities to have fun days out with other children and training to help them gain skills, so they can look forward to a bright and happy future. Whizz-Kidz supports over 1,000 children every year, but there are still thousands of children in the UK waiting for the chance to achieve their true potential.
Since running the Brighton marathon in 2017, I haven't been running regularly, so I started training as soon as I found out I had a place! I've found it really tough so far and have felt like a beginner runner all over again, but I'm enjoying seeing my progression... slow and steady.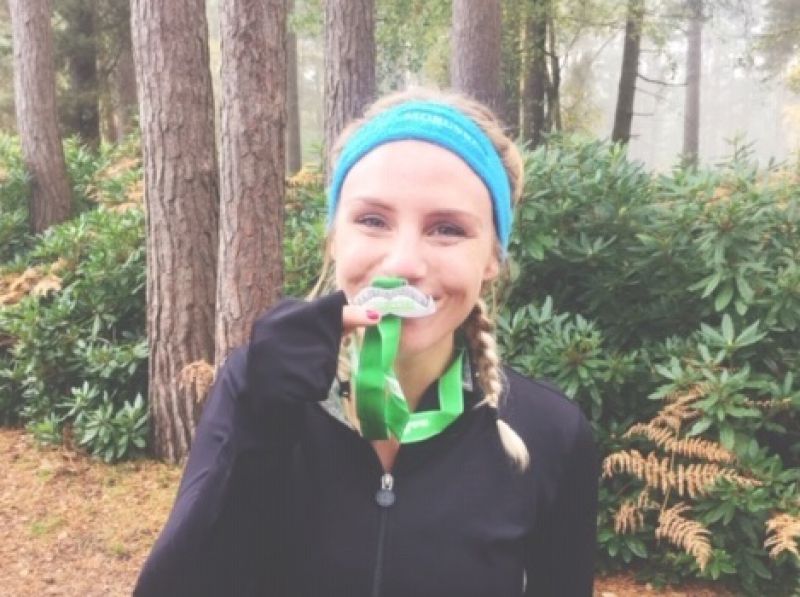 I'm following a structured training plan, which includes 4 runs per week and 3 rest days. As well as running, I'm including weight training and core strengthening exercises, together with lots of stretching!
For anyone considering taking part in a marathon or just wanting to get into running, I would say go for it! Buy a good pair of trainers and join your local Parkrun, which helps you meet new friends too. Train for small goals initially, completing your first 5K, then 10K, half marathon and so on. It won't be long before you catch the running bug and sign up for a marathon – anything is possible when you put your mind to it!
The training isn't easy, but the sense of achievement once you cross the finish line is like no other feeling; I can't recommend it enough. Choosing a special charity to run a race for is a great way to get motivated, as well as doing something amazing for other people.
If you would like to donate any small amount to this incredible charity and my marathon journey, I would be so grateful. My fundraising link is HERE