Grace Birch our PT from Chesham tells us a bit more about her new client and how they've gone about getting Kellie the results she is looking for.
'My Client is Kellie Shirley from Chesham. Kellie is a busy mum that was looking to lose weight and tone up for her wedding abroad in August. She is mum to a little boy who is 2 and works full-time on top of all that. She joined the gym in January but found it quite an intimidating experience. She was not sure what she should be doing and kept far away from the "scary" weights area downstairs.
Kellie and I set some goals together: these were to tone her booty (my speciality), lose weight and to improve stamina. In order to reach these goals, Kellie and I have been working with a range of training styles. We have been focusing the bulk of the sessions on resistance training, trying to create a solid core to build around. We have taken an all body approach to training, making sure that every muscle has its turn to be worked! I have been using a lot of compound movements to get the whole body working at once such as clean and press and dumbbell thrusters.
In the 3 sessions a week that we have had together we have been through 2 full body weight focussed sessions with some high intensity cardio thrown in as finishers and then one day a week has been a HIIT (high intensity intervals training) style circuits session using exercises that include wall balls, battle ropes, burpees and thrusters to really get Kellie's heart rate up and that body burning fat!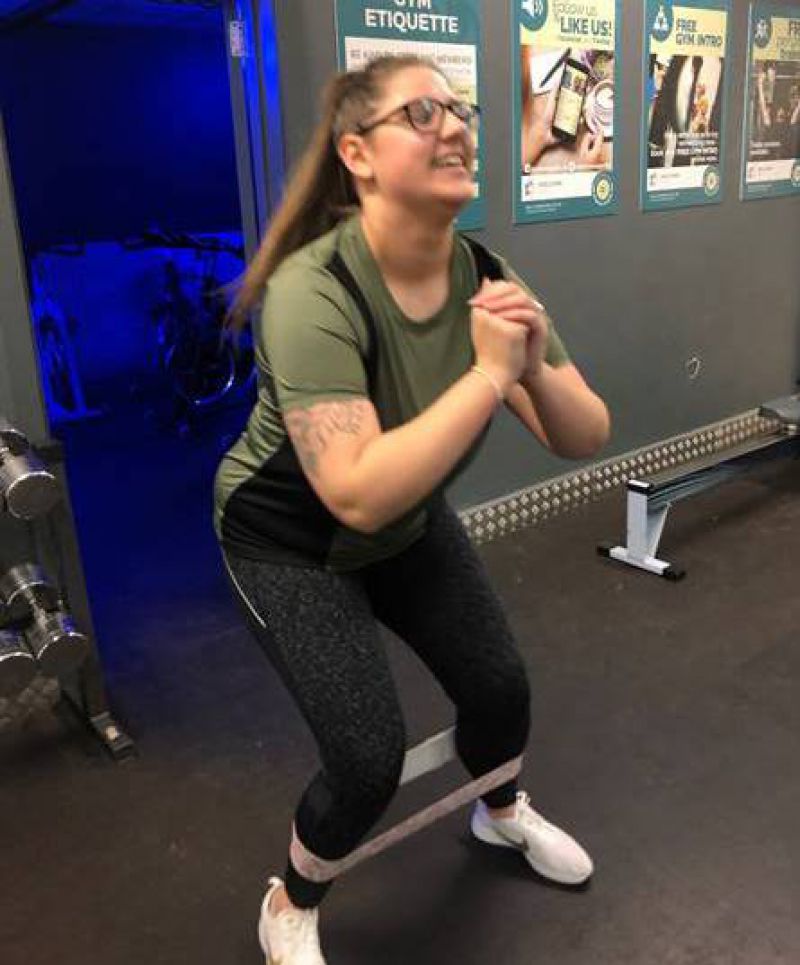 Some people may argue that the bulk of the sessions we have had should be HIIT focussed but I am a firm believer in building muscle to then burn fat and in my experience heavy high intensity training only results in burn-out quickly. It is good to include this in a programme but not to have it as the be all and end all of the programme.
Building muscle provides a solid base to support the joints, firm up those problem areas and even better, continue to burn energy while you carry on with your normal daily activities. Kellie has really enjoyed the sessions so far, especially (surprisingly for her!) going into the weights area.
"I've enjoyed every session so far especially going into the main weights area. I've noticed that my stamina has increased massively since starting the programme and that a lot of my clothes are starting to feel loose and baggy!"
Her favourite exercises have been walking lunges, glute bridges with a barbell and wall balls with a squat. Kellie has come on leaps and bounds in just 3 weeks. She has increased the weight she is leg pressing to 80kg and is using a 20kg bar for glute bridges already! Kellie also loves the rowing machine at the end of a weights session!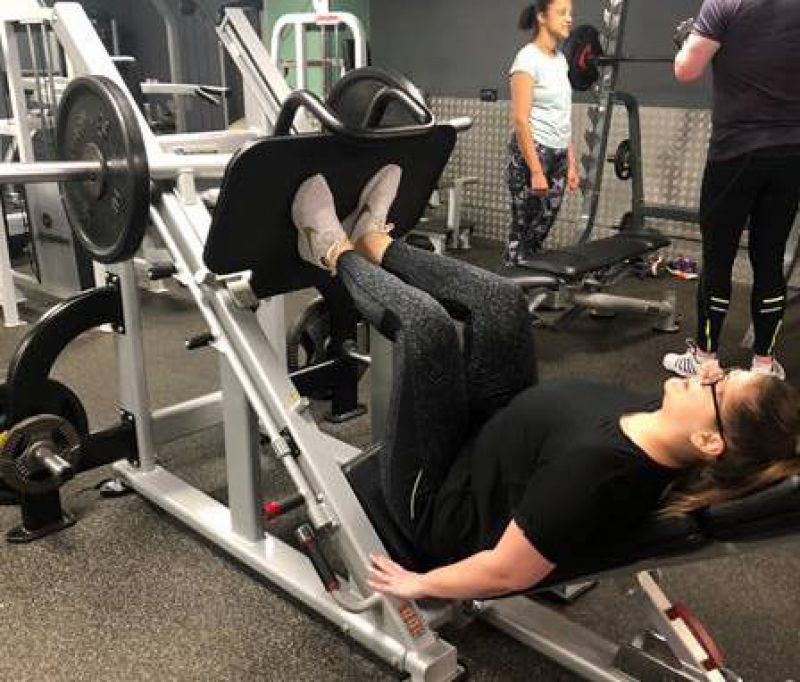 Kellie is already setting goals for herself, " I found the session we did last Friday hard. However, I really want to push myself and do it again later on in the programme to see if I'm better than before". It's great that she now wants to repeat sessions and see if she can improve on last time's performance.
This is the sort of attitude that really makes for good results! I can't wait to see what we can achieve together before summer.
To find out more about Personal Training with Grace please call her direct on 07931413957.