It's that time of year again and we are delighted to announce the name of the
Member of the Year
for each of Welcome Gym's six regional clubs
. As usual, we received so many heart-warming, touching and downright inspirational stories that it was extremely difficult to come up with just one winner for each club, but we hope you'll agree that the finalists all deserve our admiration and applause.
Not only have these brilliant people been awarded the title of
Member of the Year
for their individual gym, but they will also receive the prize of a year's free membership. Let's hope that they all continue to progress on their fitness journeys and that the money they save on gym subscriptions over the next twelve months will be freed up to spend on a few well-deserved treats or days out!
Their names will now go forward to the competition's final stage, when one of them will be chosen to win the accolade of overall Welcome Gym Member of the Year 2019, and will receive the fantastic prize of vouchers for fitness clothing and a well-deserved holiday in their dream destination. Follow us on Instagram
instagram.com/welcomegymuk/
and Facebook
facebook.com/welcomegym.uk/
to find out who will be crowned as this year's worthy winner.
So it's congratulations to all our worthy winners; here are their names and their stories: -
Welcome Gym Cheltenham – Winner: Mishael Aklekar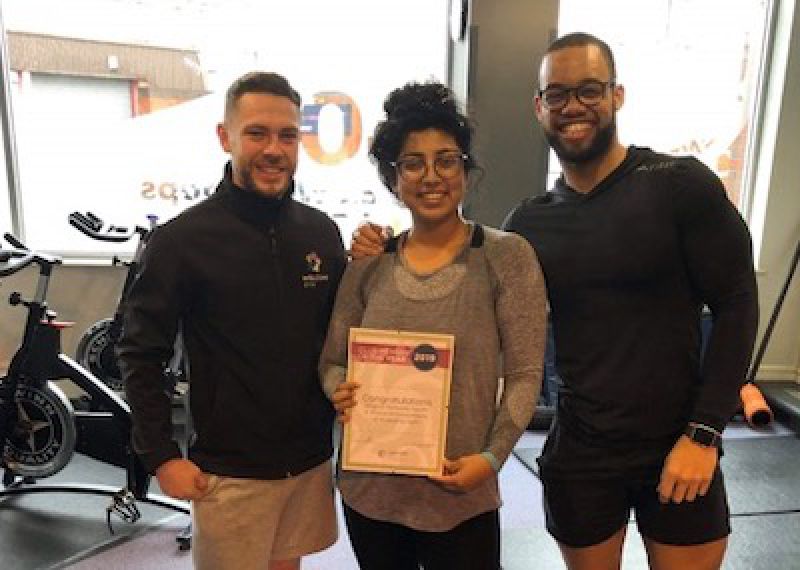 Mishael describes herself as being "on the chubbier side" from early childhood and was constantly teased and criticised as she grew up, which severely undermined her self-confidence. Forced into doing gym sessions as a teenager, she came to hate and dread exercise and to find comfort in food. This led to more weight gain, which she tried to combat with faddy diets, pills and products claiming instant weight loss, none of which worked. Eventually she was diagnosed with depression and anxiety and despite taking medication, her life and relationships took a downward spiral.
Then, fed up with feeling depressed and miserable, she plucked up the courage to walk into Welcome Gym Cheltenham, where the warm and friendly reception she received gave her the courage to join up and try a few classes. Gradually, to her surprise, Mishael began to really enjoy her gym membership and signed up with Personal Trainer, Luke Owen, whom she says "made me feel comfortable and pushed me just the amount I needed". With Luke's coaching and advice on healthy eating, her weight has dropped from 87 kilos to just 62k, her depression has lifted, her anxiety has reduced and at last she is happy in her own skin. She says, "I needed courage to put my health and wellbeing first, instead of expecting a quick fix. It was difficult and strenuous, but so worth it. Without my PT, Luke, I wouldn't be where I am today. And thank you, Welcome Gym, for being one of the most supportive gyms and encouraging me. It's been a long 8 months – phew!"
Welcome Gym Chesham – Winner: Hollie May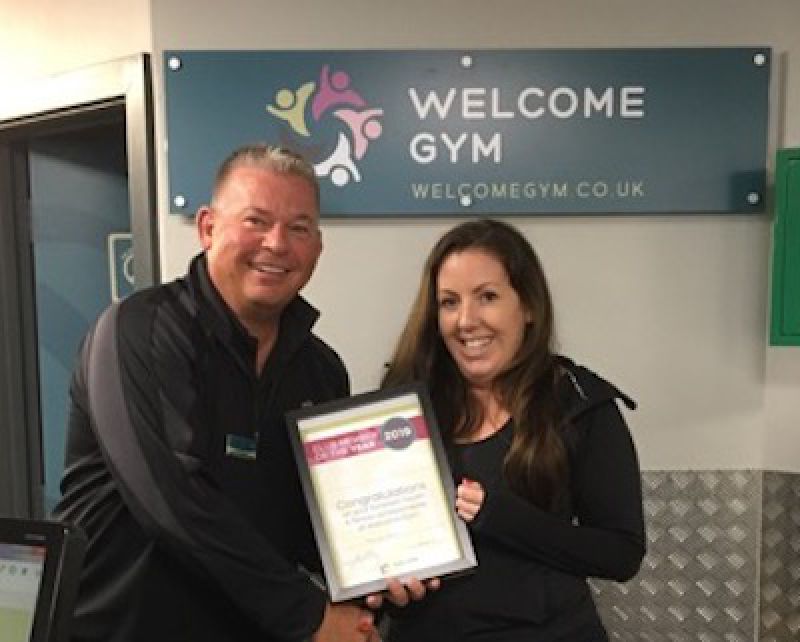 Hollie has shown what dedication and hard work can do if you put your mind to it. She started training with PT David Trevillion and has really turned her life around, as you will see from her comments: - "I started training with David in mid-April this year with the intention of losing weight, becoming stronger and generally fitter. I signed up to do a Macmillan Cancer Support charity hike through the Peak District in July, so wanted to get fitter for this, as it was 28 miles. David's training has been exceptional and I couldn't have got the results without his help. So far, I've lost nearly 5 stone and intend to lose another stone and a half." We think you'll agree, that's an incredible achievement in such a short time – the best of luck with your hike, Hollie!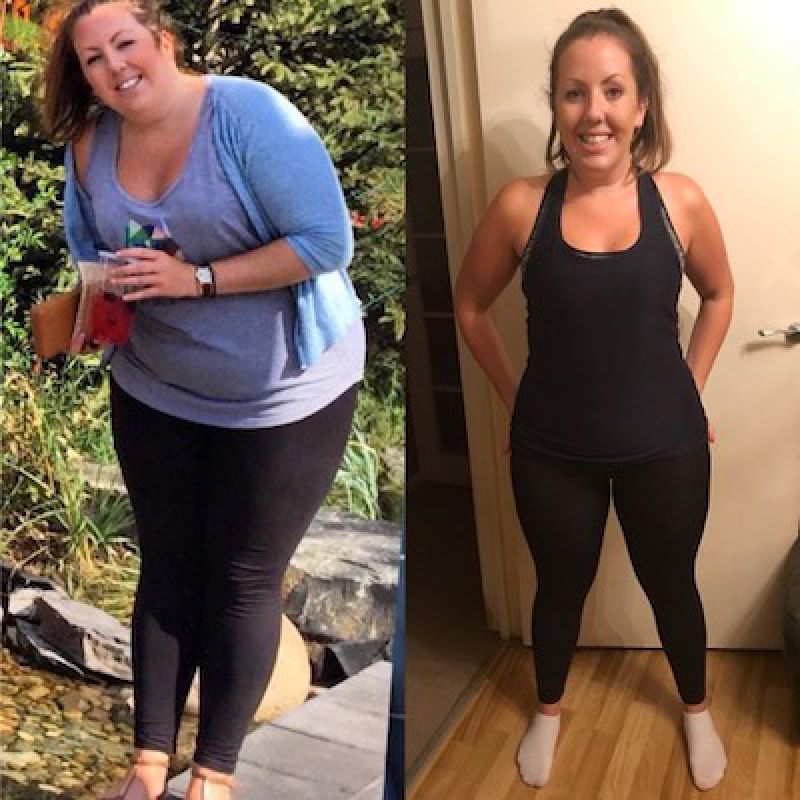 Welcome Gym High Wycombe – Winner: Andreea Pascu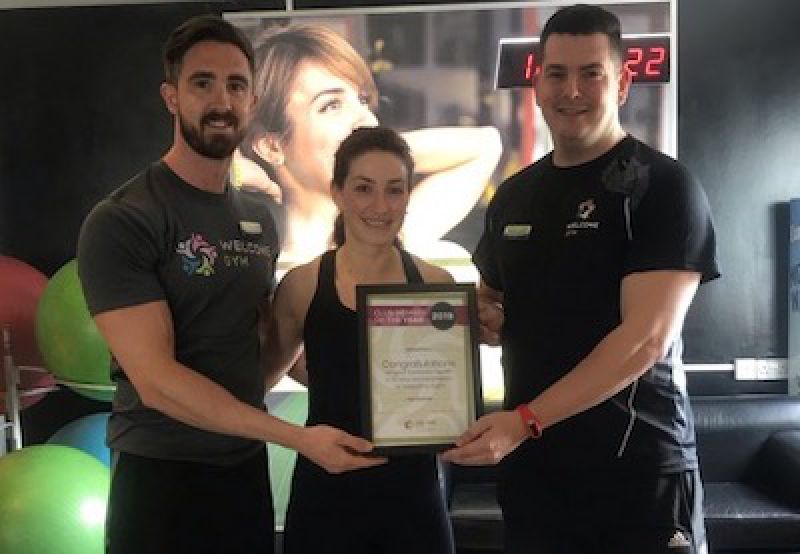 Andreea trains six times a week with PT John Tamas, and has lost an amazing 3 stone since she started in 2017, and completely changed her appearance, her fitness and her attitude to life. She says, "Fitness changed my life in a positive way, and gave me purpose and health." Andreea has competed in numerous events run by Pure Elite, the fastest-growing fitness and muscle model competition organisers in Europe and came third in her last one. She is currently training for the Diamonds Beauty Pageant in September and aims to become a personal trainer, so she can " help people change their lives in a positive way, like I did."
Welcome Gym Maidstone – Winner: Elise Walsh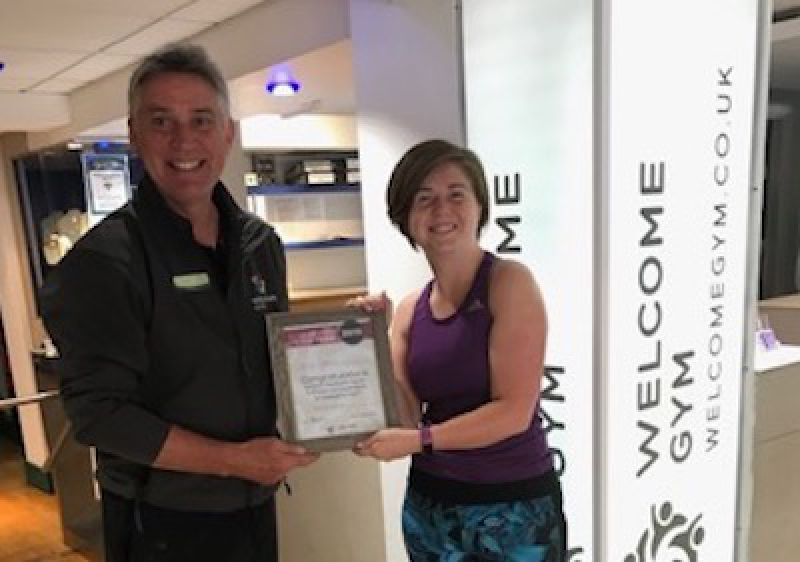 As a young autistic adult, getting to the gym safely and independently has not been easy for Elise. Despite this, she makes a real effort to chat to other members and to show a friendly face. She overcomes all obstacles and dedicates herself to coming to the gym daily and working hard on her fitness - an admirable achievement.
Welcome Gym Southend – Winner: Lesley Bond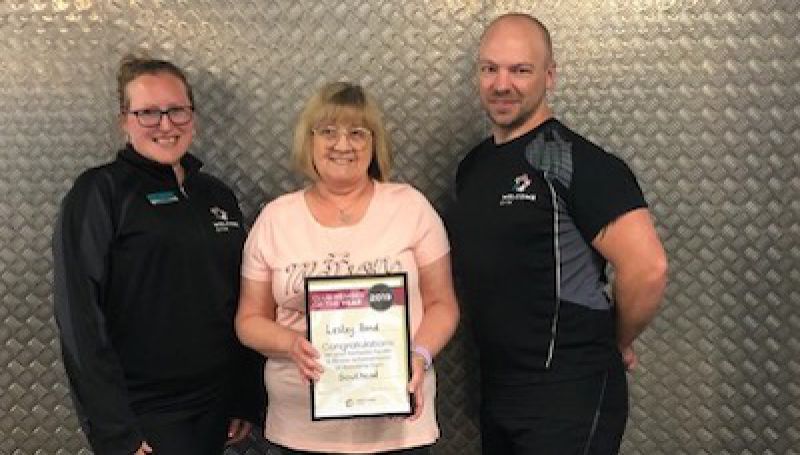 As a retiree and having endured numerous operations, Lesley has shown great courage and determination in attending the gym regularly with the aim of building up the strength in her left arm and leg. When she started out, she was unable to stand unaided, but she nevertheless took the stairs instead of the lift, taking one step at a time with frequent pauses. Now Lesley practically skips up the steps, without stopping until she reaches the top. Climbing the stairs is something we all tend to take for granted, but for Lesley it is a massive achievement, and getting stronger and fitter is giving her back her freedom, confidence and zest for life.
Welcome Gym Sutton – Winner: Gail Bengiat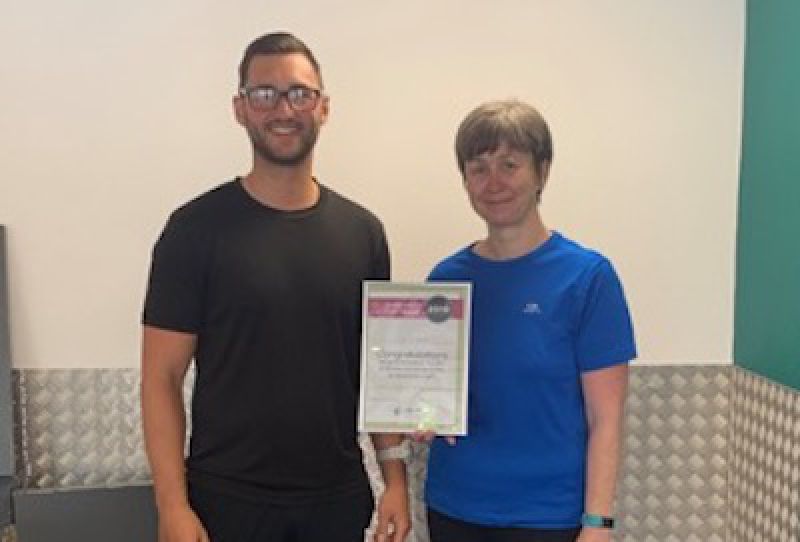 Gail has ditched the faddy diets and overcome many personal battles to achieve significant weight loss and to gain fitness by attending the gym regularly. She consistently turns up for classes and works really hard with her personal trainer, Jake Weekes. She also encourages others to join the gym and inspires them to keep pushing towards their goals.
Keep looking at our blogs and social media platforms to find out who will be crowned overall Welcome Gym Member of the Year 2019 for the whole group with the prize of vouchers towards an amazing holiday and fitness clothing. And if you were unsuccessful this time, why not start thinking about next year's competition and whether you can achieve the life-changing results that could make you a winner too!