Gear up for an amazing year of fitness in 2022!
We are committed to providing you with great levels of service and are always making developments, upgrades, and improvements to ensure your experience as a member is of the highest standard. 2022 will be no different and we have lots of exciting things planned for the year ahead.
Take a look at a few of our recent improvements and upcoming plans and commitments to your member experience below -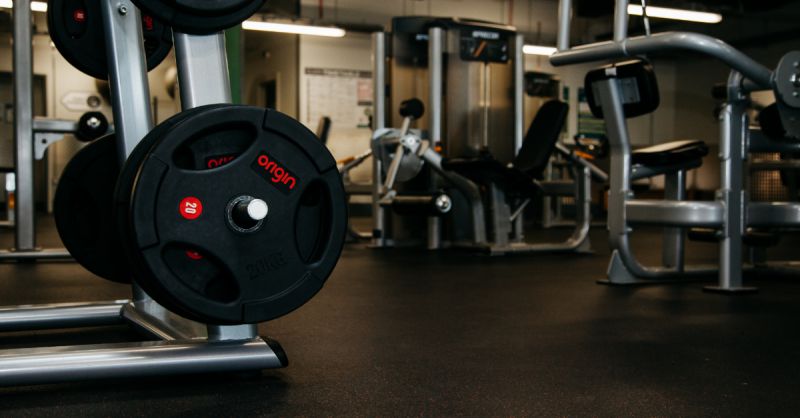 Equipment Upgrades
In early 2020 we had a major equipment upgrade with new Treadmills, Bikes, Cross Trainers, Curve Mills, Plate-Loaded machines and more! In 2022, you can expect to see some more exciting additions including TRX Suspension Trainers, a Kettlebell set for the Ladies Only Gym, and Olympic Bars.
Staff Training

We are always looking to improve our service by encouraging training within our team of expert staff. Currently, Megan and Kieran are in the process of upskilling to supply extra Group Fitness Classes to our Class Timetable in the new year. Look out for additional Les Mills BODYCOMBAT and Indoor Cycling coming soon!
Our on-site qualified therapist, Michelle Saunders, is also training to provide an additional service in hypnotherapy.


Facility Improvements
In December, we conducted major repairs to the boiler to fix a hot water supply issue and prevent any issues from occurring in the future. We will also be investing in the overall look and feel of the club to enhance your training experience with a brighter, fresher looking gym.
Customer Comfort & Safety Commitments
Over the past 18 months, we have committed to ensuring you feel safe and comfortable every time you visit the gym. Whilst we have seen many COVID restrictions ease over the past few months we are still dedicated to maintaining COVID-safety in line with government regulations. Your comfort and safety is of the utmost importance to us.
Member Rewards
You deserve a treat! We'll be delivering some exciting rewards and discounts throughout the year via our App on some of your favourite health, wellness, beauty, fitness, and technology brands as well as local shops.
Virtual Studio
Get ready for Live Online Classes on our App! We have been working on improving our online classes provision to provide you with easily accessible health resources, workshops, and fitness classes right from our App. Make sure to download the App if you haven't already and keep an eye out for our Virtual Studio launch coming soon.
We look forward to furthering our journey together and can't wait for you to experience everything that's in store this coming year!