Gear up for an amazing year of fitness in 2022!
We are committed to providing you with great levels of service and are always making developments, upgrades, and improvements to ensure your experience as a member is of the highest standard. 2022 will be no different and we have lots of exciting things planned for the year ahead.
Take a look at a few of our recent improvements and upcoming plans and commitments to your member experience below -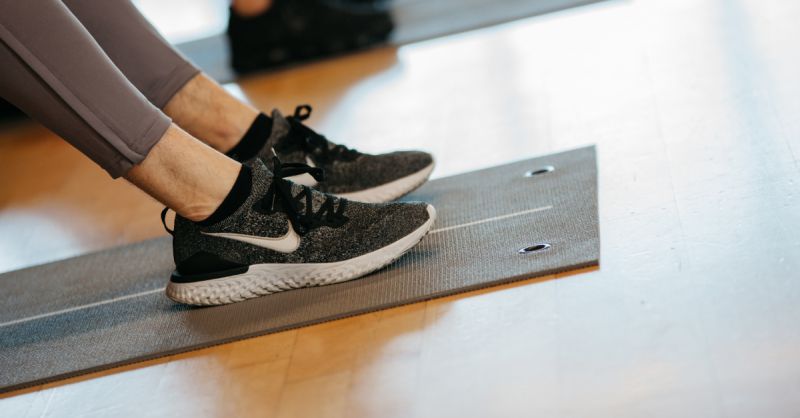 Equipment Upgrades & New Group Fitness Classes
In 2021, we upgraded various equipment areas in the gym including additional kit for Group Fitness Classes, new stretch mats, a vertical rack, new dumbbell set and more. We're excited to be expanding on these upgrades with new and improved equipment for you to try out in 2022. Look forward to the following coming very soon:
- Additional Spin Bikes
- Upgrade of the Dual Pulley machine
- Additional Dumbbells added to the Dumbbell Zone
- New Heavy Boxing Bag added to the Boxing Zone to complement our selection
- Free Standing Boxing Bag for Group Exercise Classes
- Concept 2 Ski ERG added to 1st floor for Gym Floor Classes and general use
- Hip Thrust machine added to the Gym Floor
- Ladies Only Gym improvements with the inclusion of a Dual Pulley Machine, new 1-10kg Vertical Rack, Dumbbell Set, and a Squat Rack with bar.
In the new year, we will also be adding additional slots to our Group Fitness Class Timetable, providing members with more options and flexibility to book. New joiners will also see additional Gym Intro slots on the Class Timetable.
Facility Improvements
We recently made major upgrades to the boiler system to improve overall service and have upgraded the Member Wi-Fi to enhance connectivity and usage. Over the past year, investments have also been made to the overall look and feel of the club to uplift your training experience with a brighter, fresher looking gym! We have also improved the safety & security of the gym with upgrades to CCTV.
In 2022 we will be furthering these facility upgrades with:
- New changing room benches within both changing rooms
- New vanity area in the Men's changing rooms
- Locker upgrade within both changing rooms
- Improvements made to the Ladies showers with enhanced controls for hot and cold mixing
Customer Comfort & Safety Commitments
Over the past 18 months, we have committed to ensuring you feel safe and comfortable every time you visit the gym. Whilst we have seen many COVID restrictions ease over the past few months we are still dedicated to maintaining COVID-safety in line with government regulations. Your comfort and safety is of the utmost importance to us.
Member Rewards
You deserve a treat! We'll be delivering some exciting rewards and discounts throughout the year via our App on some of your favourite health, wellness, beauty, fitness, and technology brands as well as local shops.
Virtual Studio
Get ready for Live Online Classes on our App! We have been working on improving our online classes provision to provide you with easily accessible health resources, workshops, and fitness classes right from our App. Make sure to download the App if you haven't already and keep an eye out for our Virtual Studio launch coming soon.
We look forward to furthering our journey together and can't wait for you to experience everything that's in store this coming year!