Walking in the country is one of the most painless and enjoyable ways of taking exercise, whether alone or with friends, at any time of year and in most weathers. Here are five good reasons for getting into the great British outdoors and putting your best foot forward: -
1. Walking is free and available to everyone.
We are blessed in the UK with an extensive network of footpaths, bridleways and public rights of way, enabling us to explore freely our diverse and beautiful countryside from coastal paths and sea cliffs to rolling farmland, bleak moorland, lakes and mountains. Even in our cities, there are parks and wild areas, where we are able to roam completely free of charge.
2. Walking Is Great Exercise
Walking is the simplest and most natural form of low-impact cardiovascular exercise, ideal for people of all ages and fitness levels. It boosts circulation and strengthens muscles and bones, especially in the lower body. Done at a brisk pace over varied terrain, it strengthens the heart and lungs, aids weight loss, tones muscles and improves overall fitness. It fights lethargy and helps you sleep better. Walking in the countryside adds another dimension – fresh, unpolluted air and a dose of vitamin D, which is synthesised by the skin from sunlight to promote healthy bones and teeth.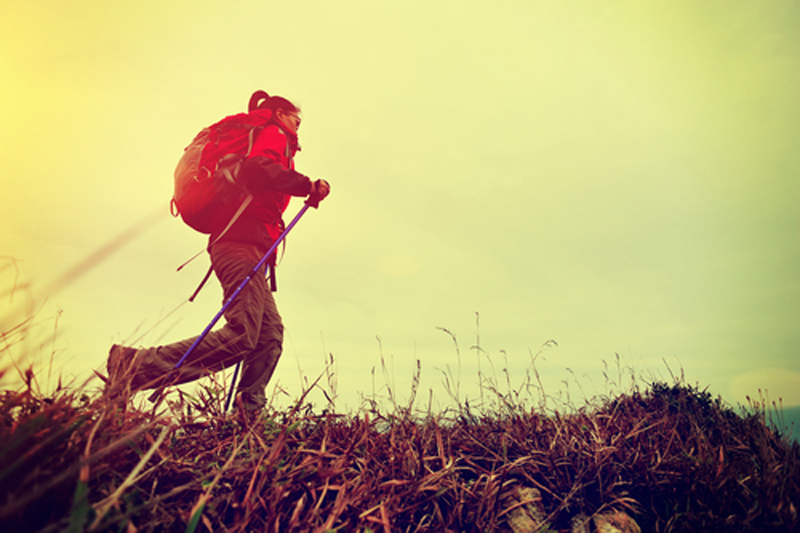 3. You Don't Need Much Special Equipment
It is worth investing in a pair of stout but light and comfortable boots, and getting these fitted at a specialist outdoor centre. If you're planning to walk over rough terrain or if it's likely to be muddy and slippery underfoot, an adjustable walking pole will help you balance and avoid falls. Otherwise, thin layers of clothing, a lightweight rucksack and a packable waterproof and hat are all you need. Make sure you take some water to keep you hydrated, a healthy snack and a mobile phone, in case of emergencies and to take photos of those spectacular views. Watch your posture, walk tall, head up and shoulders down and relaxed, tighten your abdominal muscles and buttocks and fall into a natural stride.
Details of local, circular walks are available from tourist offices or on line; follow these to get some idea of each walk's length and difficulty in advance and to make sure you enjoy routes that incorporate the most interesting features and best views.
4. You Get To Appreciate The Beauty of the Countryside and the Changing Seasons At First Hand
By walking through the countryside, you really immerse yourself in nature, experiencing sights and sensations you are unaware of when rushing by in a car or even on a bike. You enjoy things at the right tempo - watching a red kite soar overhead, seeing drifts of bluebells in a green wood, catching a glimpse of a hare or a herd of deer or listening to larks twittering high above a hay meadow. You also appreciate the changing seasons, the freshness of spring, the warmth and abundance of summer, the colours and scents of autumn and the stark beauty of winter with its dramatic skies and snowy landscapes. If you are suitably dressed, even walking in the rain brings its own pleasures. Especially in winter, when so much time is spent cooped up in stuffy rooms indoors, a country walk lifts the mood, clears the head and makes you feel great.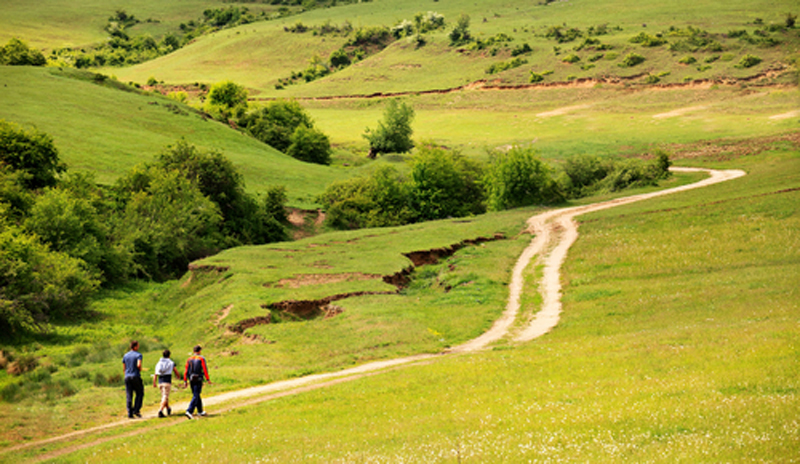 5. Walking Can Be Solitary or Sociable
As with other forms of exercise, walking releases serotonin, the body's natural feel-good chemical, and endorphins, the hormones that make you feel happy, so even walking on your own has beneficial psychological benefits. However, walking with a friend or with an organised group is even better, giving you the motivation to commit to walking regularly. You can chat along the way, sharing your experiences of life in general and the things you see along your route. Walk at a brisk pace, so you elevate your heart rate and breathing but can still hold a conversation and remember to take short breaks to catch your breath and drink some water.
So, regular walks in the great outdoors can add years to your life and enhance your quality of life too. However, make sure you pan your route carefully. As comedian, Ellen DeGeneres quipped, "My grandmother started walking five miles a day when she was sixty. She's ninety-seven now, and we don't know where the heck she is!"